Our partners
MH Med High LTD, Larnaca, Cyprus
Colegio San Agustin, Alicante, Spain
Liceul Teoretic "Onisifor Ghibu", Sibiu, Romania
Collège du Carbet, Le Carbet, France
Mount Mercy College, Cork, Ireland
Staatliche Fachoberschule Erlangen, Germany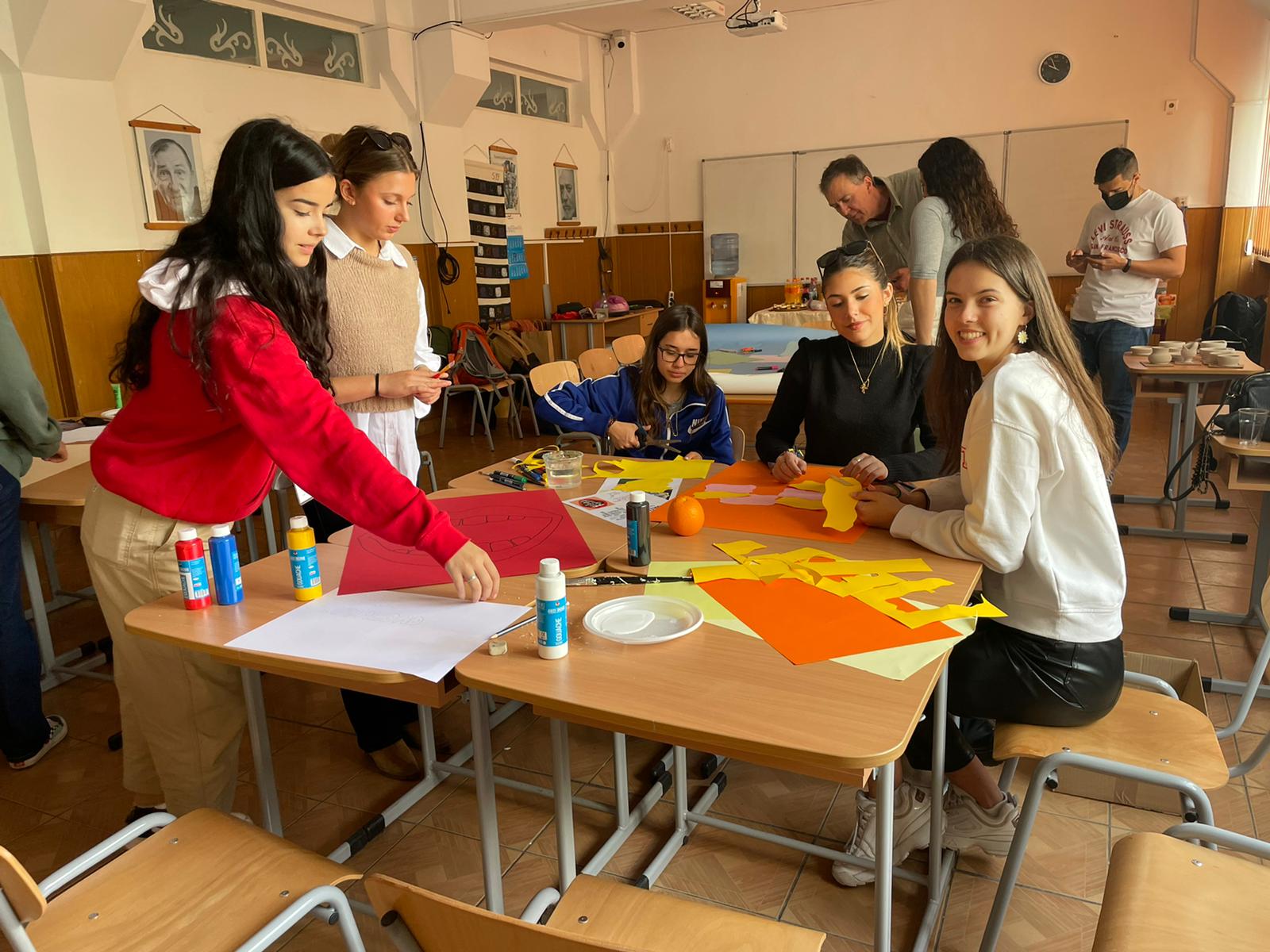 Meeting Cyprus - From prejudices to empathy
We will examine the topic of prejudice and empathy in regards to the Cyprus
problem as an example of the general need to cultivate a mutual understanding of one another.
Meeting Romania - From Equality to Equity
Workshops based on a learning-by-doing approach will allow students to put into practice the acquired knowledge about the topic in order to apply it to the project products.
Meeting Martinique - Intercultural competences
The aim of the project visit is to reflect on Racism and to develop multicultural and intercultural competencies. The goal is to increase understanding,
respectful communication and full inclusion of people from different background.
Meeting Ireland - From stereotypes to open-mindedness and respect
At this meeting participants will explore the themes prejudices, openmindedness and respect, which are part of the curricula of all participating schools.
Meeting Spain - Teacher training
Teacher training about modern internet tools to enhance students' participation in the classroom (Moodle, Weebly, Edmodo, Quizlet, Kahoot, Plickers, ... )
Meeting Germany - Human rights
Respect for and protection of Human rights are essential for peaceful coexistence worldwide and it is necessary to know how the rights came into being and to
understand their special importance for us.
Summary
We're living at a time when Europe is at a crossroads. We're facing great challenges as we see more and more signs of dissolution in Europe. Will Europe disintegrate or can we turn around and find a way towards a common future?
What europe needs right now is empathy and a feeling of solidarity. Empathy, we believe, is the key for discovering new aspects of other cultures' identities, as well as of our own and to change attitudes
from envy, hate and anger to friendliness and mutual unterstanding.
Our European union and its values are in big danger and with our project we want to show our students how we can overcome our conflicts and develop solidarity and empathy and to let them realize what opportunities a common Europe can offer and to create a vision of a Europe without any boundaries.