Berufliche Oberschule Erlangen
Our Berufliche 0berschule Erlangen, is a secondary vocational school with about 900 students and75 teachers in Erlangen, a city with about 110,000 inhabitants.
Erlangen hosts most parts of the University of Erlangen-Nuremberg and about 35,000 students, many of whom are from foreign countries, live here. The city is also the home of numerous branch offices of Siemens AG, Areva NP, as well as a large Institute of the Fraunhofer Society, all of which have employees from all over the world. All this makes Erlangen to a place where openmindedness towards foreign peoples and their
cultures is a matter of fact. Moreover, the aforementioned companies have a constant and high demand for highly educated, openminded employees, who are interested in working together with people from different cultures and are also willing to live and work in foreign themselves.
Our school comprises forms 11 with 13, which take the students to the 'Fachabitur' and the 'Abitur' respectively, which in turn give them the chance to go to a technical college or the university afterwards.
Liceul Teoretic "Onisifor Ghibu" Sibiu


Liceul Teoretic "Onisifor Ghibu" has already been awarded four times the title of European School, which is due to our evident interest in the cooperation with other European schools in order to improve the process of teaching, learning and evaluating, as well as our institution's quality policy and management. Our high school is placed in the centre of the country at crossroads of different cultures (Romanian, German, Hungarian) and it represents an area with enough high cultural development which broadens our students' perspectives of travelling, getting jobs abroad, thus, learning different languages and acquiring European cultural knowledge becomes a "must have."
Last but not least, we have 860 students between 6 and 19 years old, of which around
20 % (especially secondary/high school students) come to this high school in town from rural areas or have parents who migrate abroad to work. We also have students coming from other European countries, who try to integrate in our school and society. Coming from villages, they do not have many financial possibilities and opportunities to socialize with other students from Europe, to travel abroad or to learn languages, other than those taught in school. The project will become a chance for them to improve their life.
European cultural knowledge becomes a "must have."
Collège du Carbet,
Le Carbet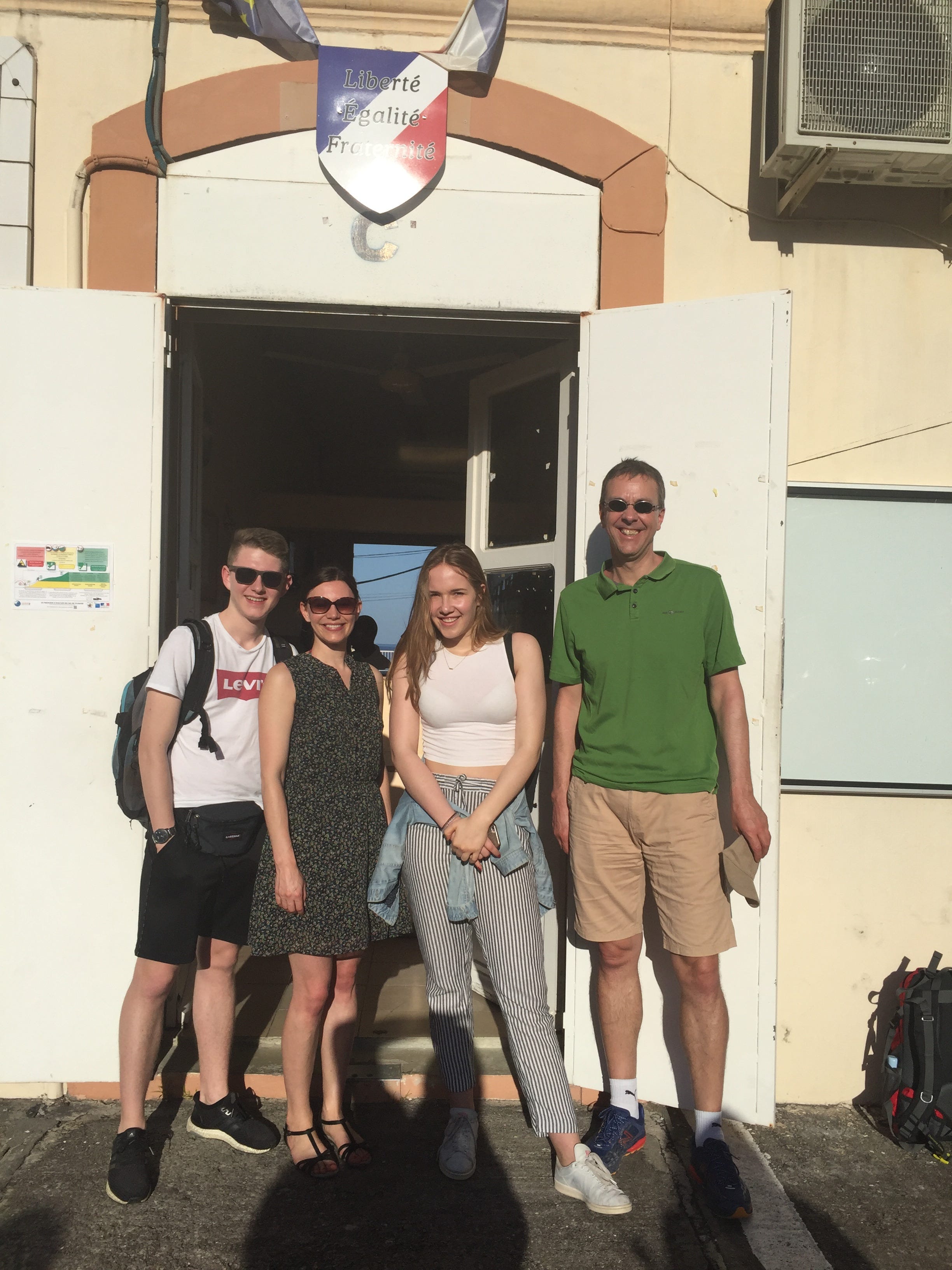 Collège le Carbet is a middle school with 310 students aged between 11 and 15. Our school is in the "Réseau Réussite Scolaire" academic network which means that our students achieve better exam results when compared to neighbouring schools. Notably, in 2018 we had a 96% admission rate to the Diplôme National du Brevet, which we consider to be a significant achievement.
This year, some of our students had the opportunity to choose among two options, LCE and European Classes, in order to improve their English and to discover European and English-speaking countries and their cultures. Furthermore, our school has been chosen to be part of an experimentation called PA+ due to the successful results of the LCE and European options. This project was implemented not only to improve our students' linguistic skills but to also help the school staff improve their English with the
goal of encouraging students to value the necessity of mastering not only the English language but also foreign languages in general.
The Mediterranean High School is a private English speaking school in the city of Larnaca in CYPRUS. We have around 350 students and 30 teachers. Around 32% of our students come from rural areas (that may be considered to be disadvantaged), 59.2% are foreign nationals , 43.7 are immigrants from non EU countries,10.6% are from single parent families and 19.8% from divorced families. As a school we are motivated to provide our students with ample educational opportunities.
In addition to this, our commitment to encouraging understanding of diversity has drawn us to this project which encourages our shared European values by shedding the constraints of our historic difficulties. Our school is particularly devoted to the belief that education can serve as a method of conflict resolution and strengthen European citizenship; this is reflected in our methods of teaching, interdisciplinary approach and various initiatives.
Colegio San Agustin Alicante
Our centre belongs to a network of Agustinos order, which is present in 17 schools all over Spain. We combine academic training and the teaching of values. The number of students registered at our centre is approximately 1400. There are 103 staff, 89 of which are teachers and the rest are administration and service personnel In reality, we are a school that carries out a great deal of cultural activities, which all of the students take part in (from special education and infants to Baccalaureate). In most of these activities we have started to include the use of new technologies, given that we are immersed in a project of technological innovation. Our school is characterised by its location in a working class neighbourhood, which comprises a great cultural and racial diversity.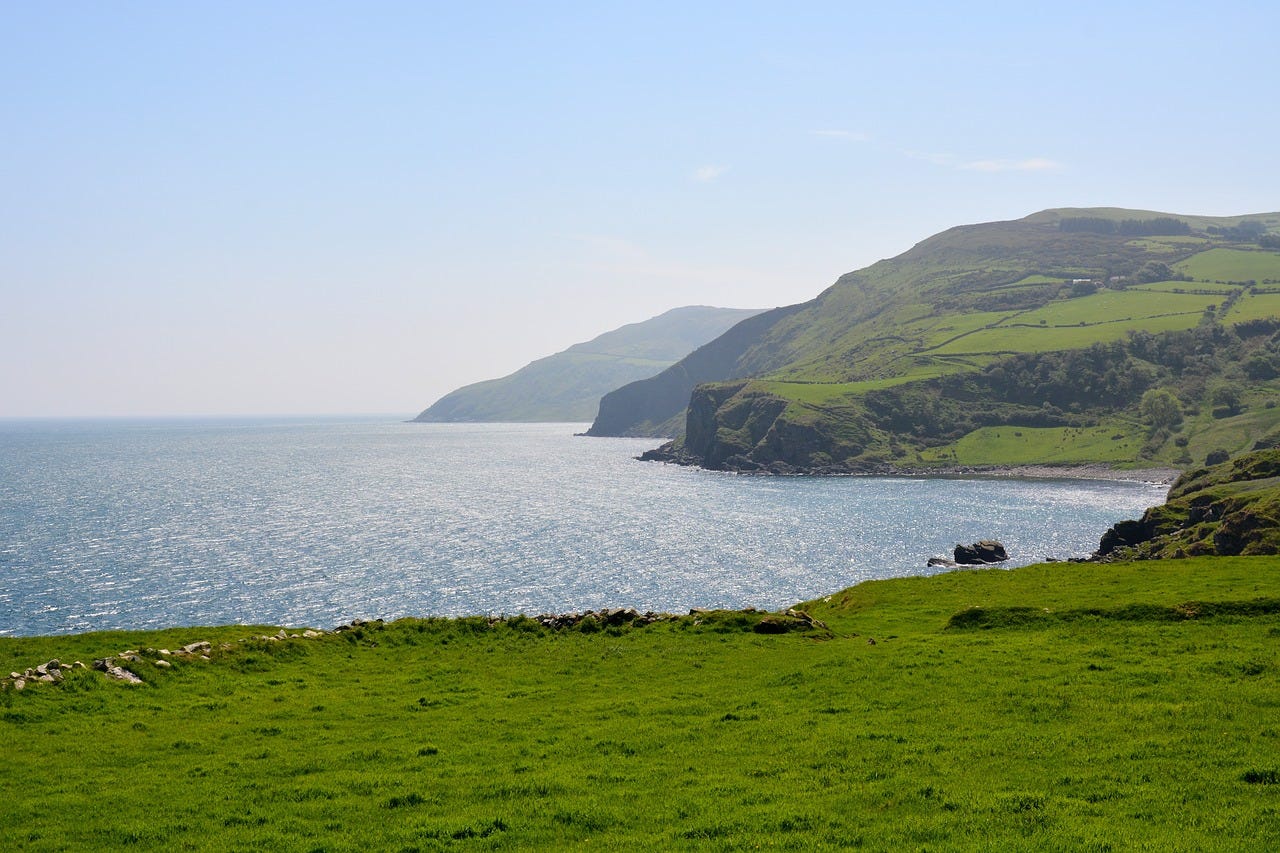 Our school is extremely diverse, with students coming from over 30 countries. Most of our foreign students come from countries outside of the EU. This project will give our students the opportunity to get to know their European neighbours and learn about the different cultures within Europe. Languages are very important in our school. Our students can learn Irish, French, Spanish, German and take short courses in Japanese and Chinese.
Most important to our school is the theme of this project; solidarity. Our students take classes in Internation Development and Environment in their fourth year of secondary
school. They learn about many global issues in those classes. Our younger students have a class called Civic, Social and Political education where they learn about global solidarity and development issues.